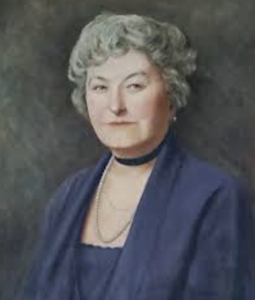 Knight Memorial Library – Mrs. Shaw's Fund
The Knight Memorial Library opened in 1924, a legacy of Robert and Josephine Webster Knight dedicated by their four children.
The library itself, however, began more humbly with the efforts of Mrs. Frederick (Emma) Shaw, an Elmwood resident whose brownstone home still stands at Adelaide and Melrose Street. In 1915 a librarian from the Providence Public Library expressed to Shaw her concern for the needs of the area's children. Shaw then organized friends and neighbors. Their fundraising and dedicated efforts which they sustained over decades are legendary. Read more on Mrs. Shaw
The Mrs. Shaw Fund was established by the Friends of Knight Memorial Library to honor, celebrate, and perpetuate Mrs. Shaw's life example. Her commitment and compassion to attend to community concerns and needs serves as an inspiration to many, including the Lingzi Foundation. The Lingzi Foundation is honored and grateful to have the opportunity to help support the continuation of Mrs. Shaw's legacy and the Fund's efforts to build upon the library's collection for its diverse and vibrant community.