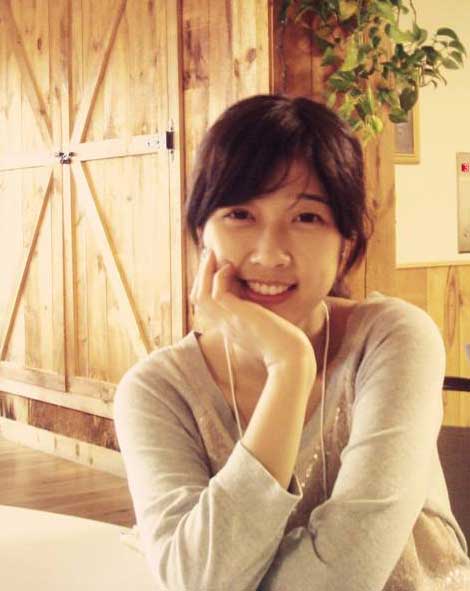 Save The Date
2021 Lingzi Dash 5k: September 18, 2021
Virtual 125th Boston Marathon: October 8-10, 2021
125th Boston Marathon: October 11, 2021
Thank you for visiting our page dedicated to honoring the life and memory of Lingzi Lu, who lost her life in the 2013 Boston marathon bombings. It is our hope to keep shining Lingzi's light with the world by completing good works in her name and forging strong relationships with partner organizations that focus on community, education and family.
Lingzi Foundation
The Lingzi Foundation is a 501 (c) (3), not-for-profit organization based in Boston, Massachusetts formed by the family of Lu Lingzi, who perished during the Boston Marathon bombing attack, to preserve and perpetuate Lingzi's life example.
The Foundation provides opportunities to those who share Lingzi's ambition and dreams to enrich their lives, open their minds, and break down barriers by learning from her positive spirit, unparalleled work ethic, perseverance, and humanism.
Lingzi lived life fully with joy by appreciating family and friends, food and its ability to bring people together, and the beauty of the environment around her. The Foundation seeks to identify and partner with organizations that share these passions and support their inspirational initiatives.
Celebrating AAPI Heritage Month 
This past week The Lingzi Foundation partnered with ReadBoston, for Asian American and Pacific Islander Heritage Month. ReadBoston is the city's only comprehensive early literacy program, reaching Boston's children at all points in their day, all year long. This was a great opportunity to share stories of diversity and self-love, written by AAPI writers, with the youth in our local communities. Members of The Foundation enjoyed connecting with classrooms in Jamiaca Plain, South Boston, Chinatown, Mattapan and Brighton. The children were read stories such as and "The Ugly Vegetables" (by Grace Lin) which teaches the reader that despite any difference in appearances, everything has its own beauty and purpose. Other titles included "Eyes That Kiss in the Corners" (by Joanna Ho), encouraging readers to love and celebrate themselves and "A Different Pond" (by Bao Phi), a beautiful story about an immigrant family and life lessons learned during a father-son fishing trip. It warms our hearts to know that Lingzi would be delighted to see children learning about self-acceptance and being taught to embrace cultural differences. Thank you as always to our supporters who made this partnership possible!
Special Thanks to Team Lingzi 2020!