Running for Team Lingzi as a Charity runner is so inspiring!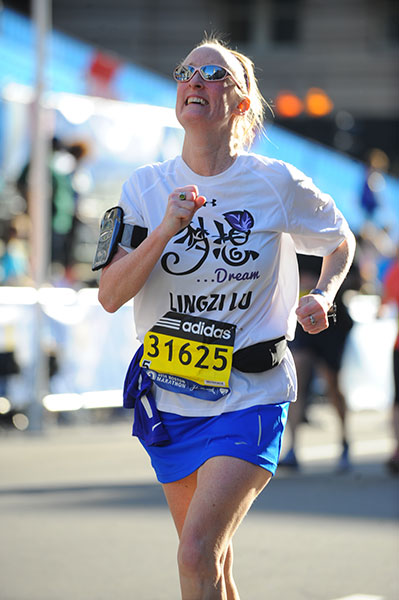 FAITH HELM
TEAM LINGZI 2014, 2015 & 2019

"It was an incredible honor and privilege to run the Boston Marathon twice to support Lingzi Lu, her family, and the Lingzi Foundation. Although I never met Lingzi, I was grateful to be selected to be a part of the team representing her incredible strength, perseverance, and kind heart and to have the opportunity to increase awareness of the foundation and its mission.  Hearing the crowds of supporters all along the marathon route call out Lingzi's name and words of encouragement as I proudly wore the Team Lingzi shirt was so emotional and inspiring.  Only having run one marathon prior to Boston, this was by far one of the most challenging yet most rewarding experiences ever.  I will forever cherish the memories and random acts of kindness and compassion before, during, and after the marathon as well as the overwhelming support of family, friends, and strangers.  Lingzi's spirit and her foundation have brought so many people together and I am so happy to see this continue to grow and support initiatives that would have been dear to Lingzi's heart."
LAUREN WOODS
TEAM LINGZI 2016
"I have always wanted to run the Boston Marathon and running for the Lingzi Foundation in 2016 was not only the motivation I needed to accomplish my own goal, but it was also a very humbling experience. Running on behalf of such a beautiful, ambitious, young woman was inspiring. Not having known Lingzi before our unfortunate encounter in 2013 there is a bigger connection to her that I cannot completely understand but it is just felt in my heart and soul. As a Boston Police Officer, it is an honor to be a part of an organization that continues Lingzi's commitment to the City of Boston and affords experiences to Boston's youth through donations to the Boston Police Athletic League. Her legacy lives on through these opportunities and connects people from across the globe."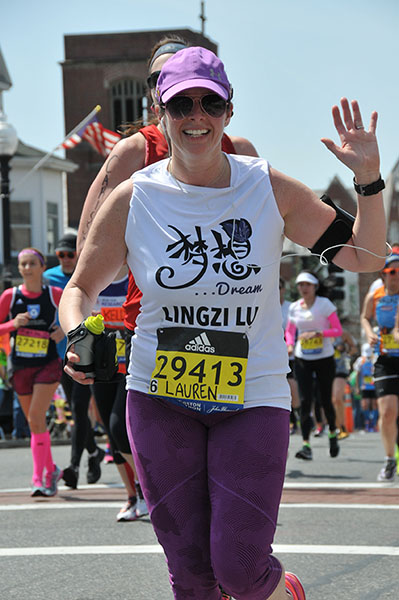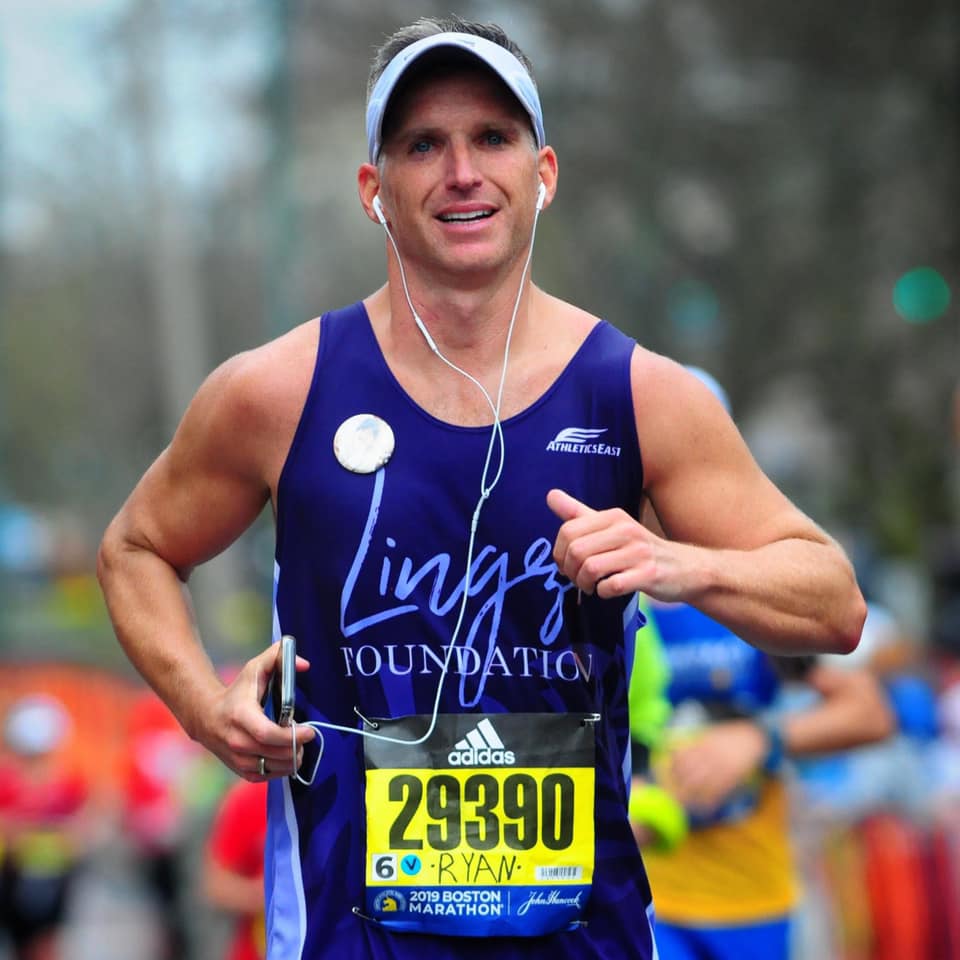 RYAN WINTERS
TEAM LINGZI 2018 & 2019

"Running the Boston Marathon as part of #TeamLingzi, and crossing the finish line in Lingzi's memory, was hands down one of the best experiences of my life. It was an incredible journey being selected for this team- the Foundation offered such wonderful support each step of the way, with both fundraising and training. Having the opportunity to meet Lingzi's parents and other family members just prior to the marathon, and hearing their kind words and gratitude, filled me with an even stronger drive to run strong and with purpose on race day. It truly was an inspirational experience that has remained with me months after the miles were run!"